Richmond Café Bridge in aid of Integrated Neurological Services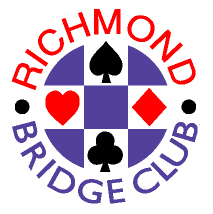 Tuesday 20th June 2023 10:45am - 4:00pm
---
We are pleased to announce that we now have more places for Richmond Café Bridge, organised by Richmond Bridge Club with the help of Victor Lesk in aid of Integrated Neurological Services. The sun always shines on Café Bridge, and it is impossible not to have a good time, especially in the company of London and Surrey's friendliest bridge players.
The cost to enter the event is £80.00 per pair. Please sign up below using the link for your preferred payment method.
More information about our beneficiary can be found here:

Instructions for arrival on the 20th June:
These will be sent by email on Monday 19th or thereabouts.
Scores are entered by players on their phones using the BriAn app-based scoring system. This allows us to declare a winner very soon after the last board is played. If you have not come across BriAn before, you can find out more here.
Please contact us with any questions about the event. We look forward to welcoming you on 20th June.
Richard Banbury (manager@richmondbridgeclub.com) —Victor Lesk (brianplaysbridge@gmail.com)
---
Back to main café bridge page